Highly Customizable Services Exclusively for Templar Partners – Contact us NOW to learn more!
Equity Holdings
Invest with a Trust Well Founded
Investing your money doesn't have to be so risky! At the heart of our Templar service model is the Equity Holdings Program available, exclusively, to our esteemed partners.
Our program offers partners access to the investment/capital markets, through Templar's "Five Funds" portfolio, while providing customizable levels of insulation from principal loss.
Our aim is to provide Templar partners with more growth potential than their personal savings accounts but with less risk than if they invested alone.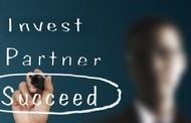 Corporate Bonds
Get Rewarded for Investing in Our Community
Additionally, purchasers gain peace of mind knowing that their bond funds are being deployed to economically strengthen households, small businesses, and institutions within our community.
*Non-transferable debentures with annual yields as high as 5.00%.
Direct Lending/Green Financing
Competitive Rates with Customizeable Terms

Whether you're considering restructuring existing debt, or looking to do some upgrades to your home, our lending solutions may be just right for you.
Special, lower-interest, financing available on lending options secured by assets held by Templar.
*Templar is committed to taking an active stance against predatory lending practices and will never generate a loan that violates our ethical guidelines.
Deductible Protection Plan
An Innovative Solution for Increasing Your Financial Security
For some, the unexpected expense of a $500.00 deductible can create a financial "ripple effect" that threatens their stability and security.
In an ongoing effort to help place our members on more solid financial footing, Templar will cover the deductible expense of any partner with a minimum account balance and consistent depositing practices.*
*Partners must maintain terms outlined in the Membership Agreement/Prospectus and Membership Enrollment Form to remain eligible.
Like What You See? Become a Partner Today!
Let's discuss the RIGHT level of risk and investment based on YOUR needs