O
n behalf of our esteemed partners, associates, and represented corporate affiliates: Welcome, and thank you, for your interest in Templar Investment Group, LLC.
Templar Investment Group is a private, capital and risk management firm, operating as both a supplementary business platform and direct service provider. For over 5 years, we have successfully managed accounts for firms in both the for- and non- profit sectors. Additionally, we continue to proudly serve the individual households of our target communities and have provided our partners with an average annual rate of return of 8.11% over the last 3 years*.
Templar Investment Group employs a data-driven approach to human, intellectual, and financial capital deployment in order to re-develop the core socio-economic infrastructure of communities with high growth opportunity. Simply put: our mission is to advance the interests of key minority-based institutions, and their primary stakeholders, through increased access to capital markets and implementation of evidence-based management practices. A core component to Templar's operational model is a proprietary principal insulation algorithm that enables Templar to provide an added layer of investment security unmatched by our competitors.
As an early-stage firm operating under the guidelines of the Invest Georgia Exemption(IGE), our firm has restricted its 1st round, non-accredited investor offerings, to parties with in-state primary residence status. We encourage you to learn more about Templar and to contact us to determine if partnering with Templar is the best fit for your investment needs.
*2013-2016
Brandon C. Cooke, PhD
Founder/Managing Partner of Templar Investment Group, LLC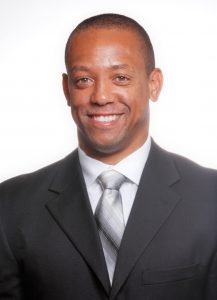 Brandon Cooke, PhD – Managing Partner & Founder